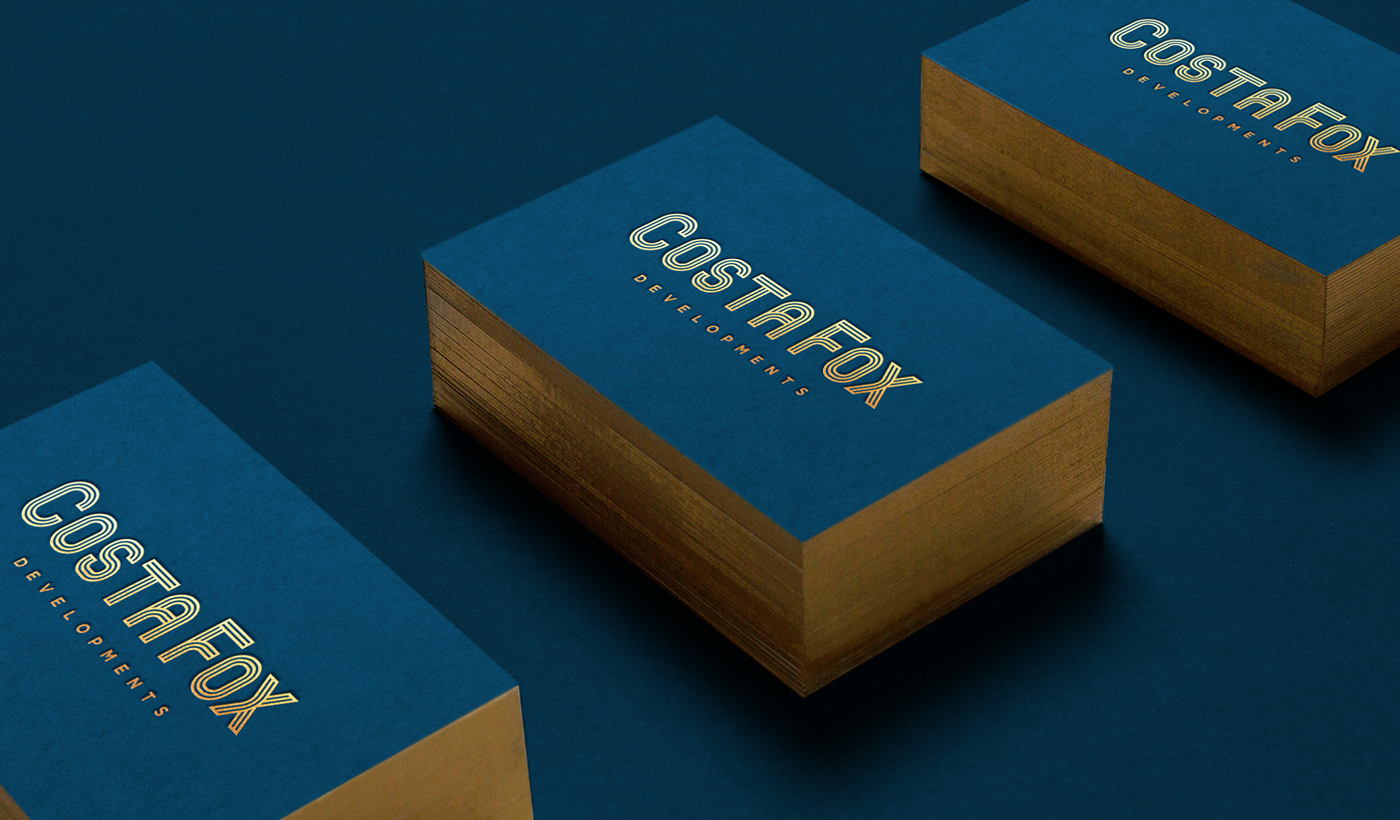 CostaFox Developments
One of a kind.
Master and sub-brand strategy, visual identity, website and printed collateral
Bespoke, architecturally designed residences delivered with scrupulous attention to detail and unmatched quality.
Two of the biggest names in Australian property development unite. They asked us to develop a brand that would showcase their relentless commitment to providing truly inspiring luxury residences.
The brand was developed with the history of architecture in mind, hints of Renaissance, Modernism and Art Deco periods have been carefully fused into the type-based logo marque. A regal navy blue and gold colour palette was adapted to emphasise prestige and luxury, ideals that are expected in a CostaFox development. 
The statement "One of a kind" explores the duality of the companies provenance and the meticulously crafted bespoke residences.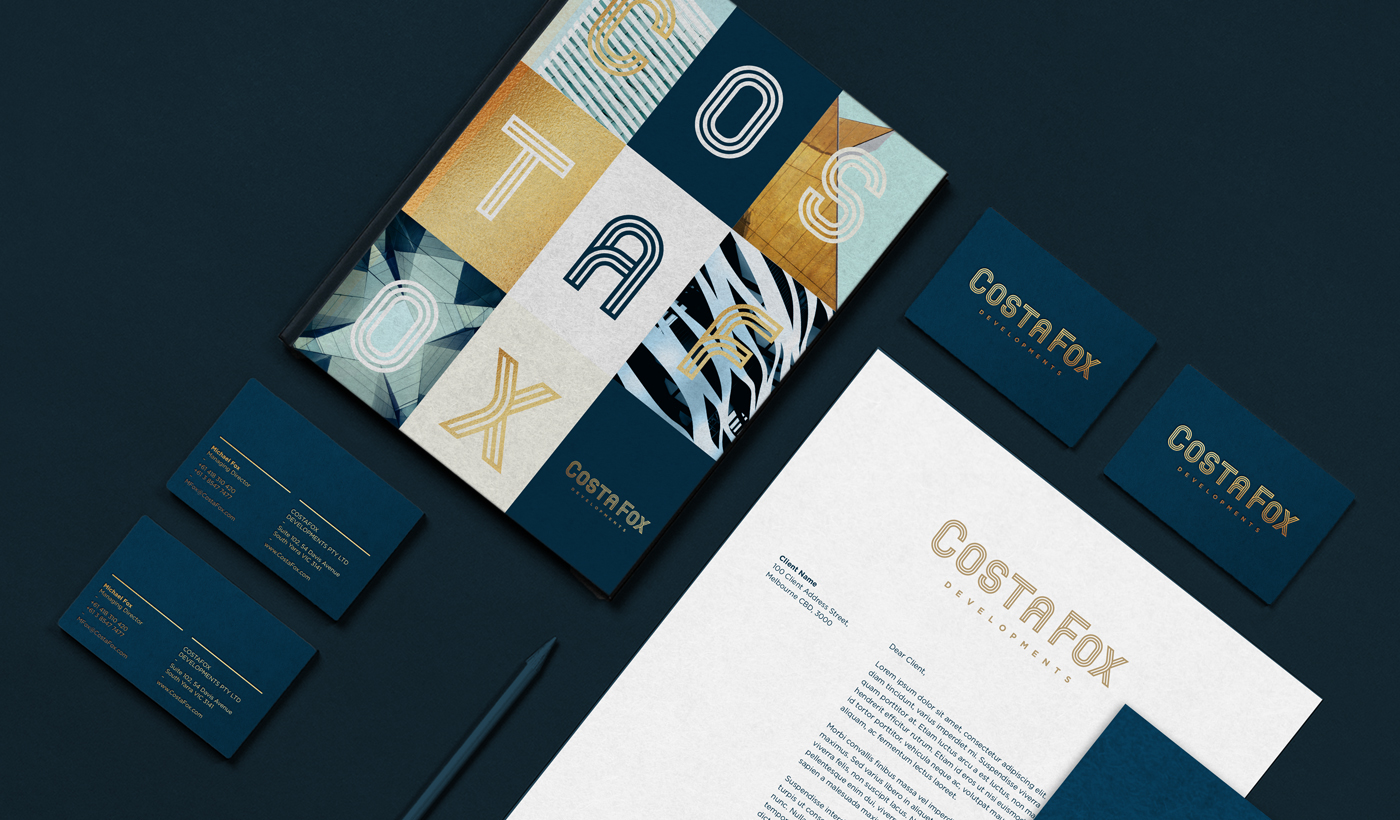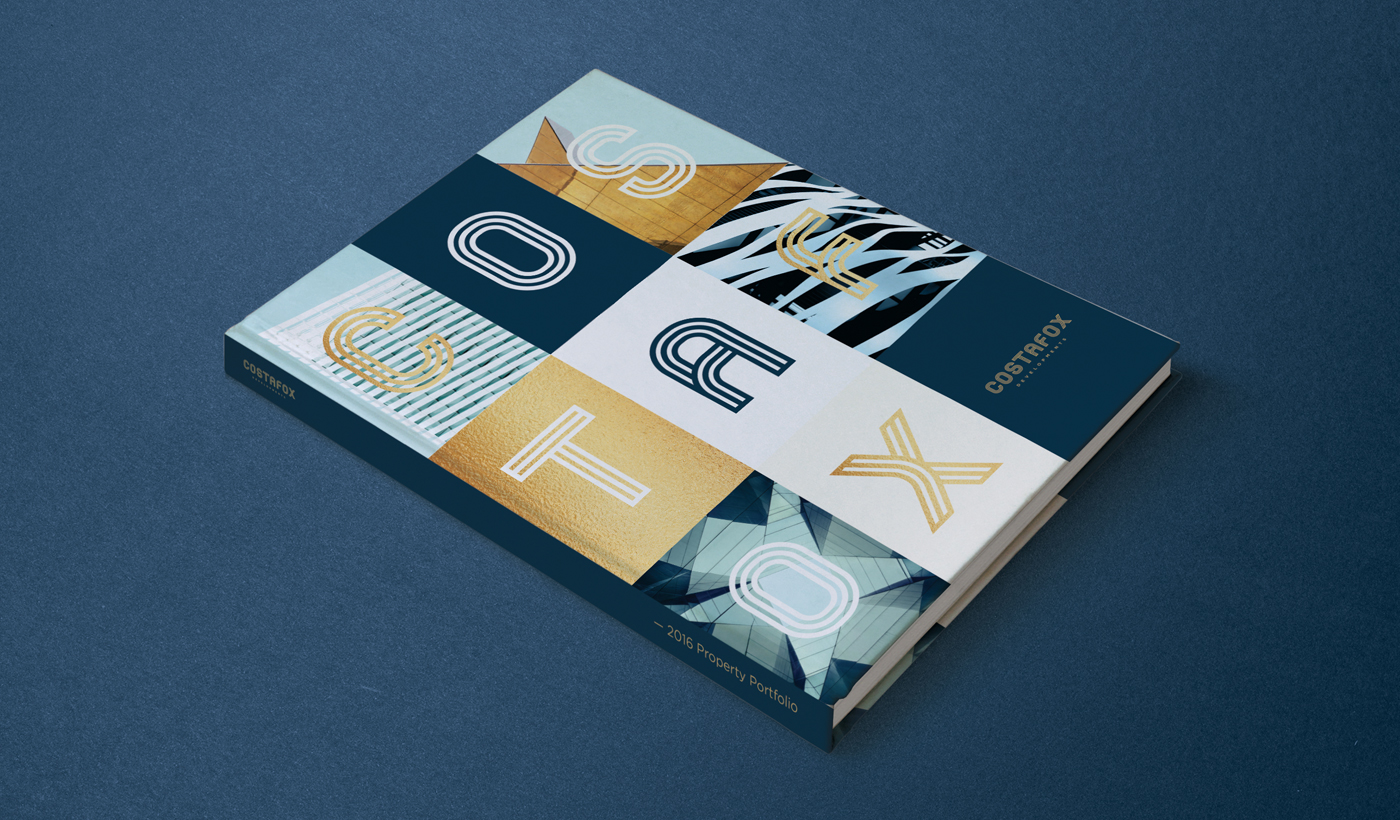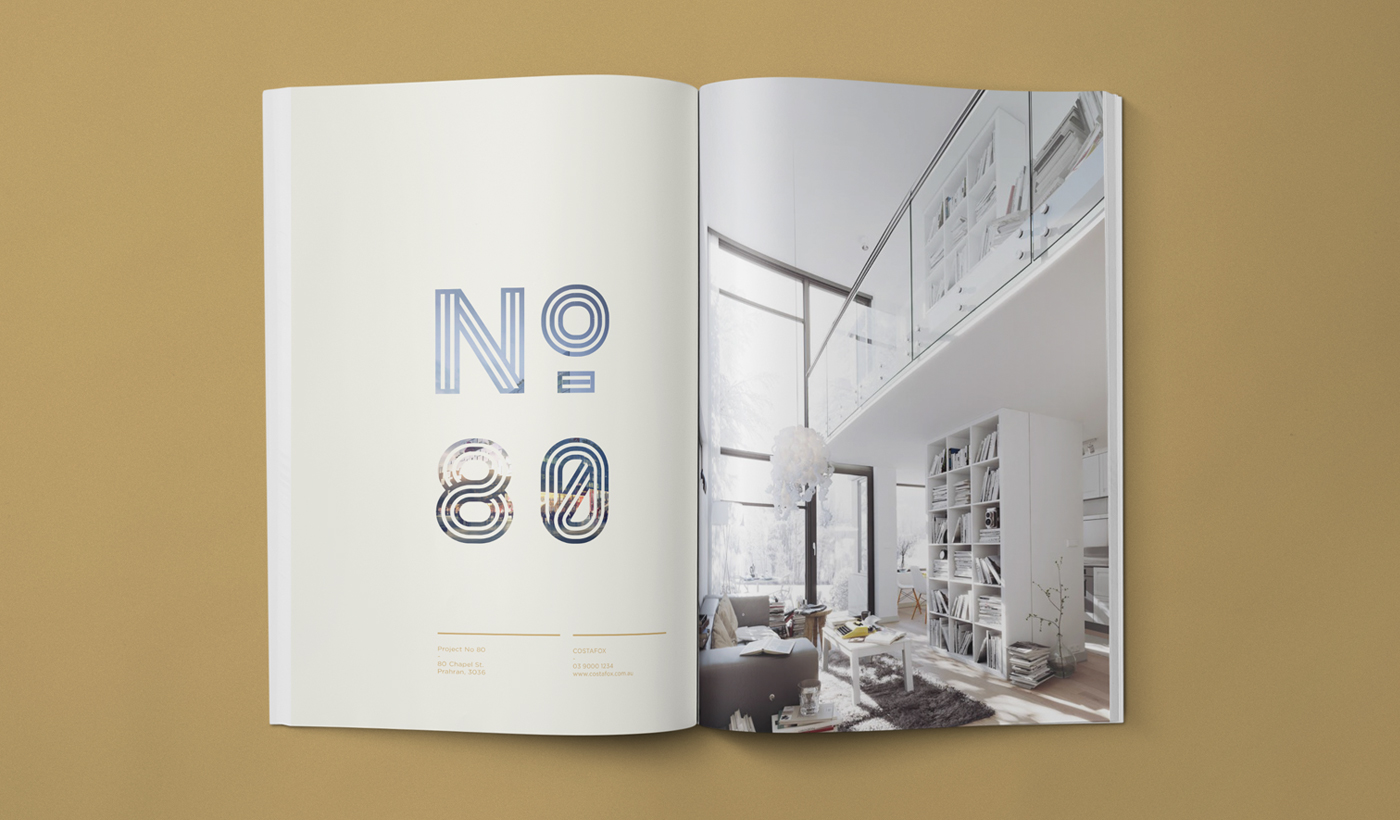 The artwork presented on this page does not express the legal views of the respective companies. The artwork is purely for graphic representation, some elements of the artwork have changed throughout the entirety of the creative process. Some projects have not been completed therefore place holder information will be in use.