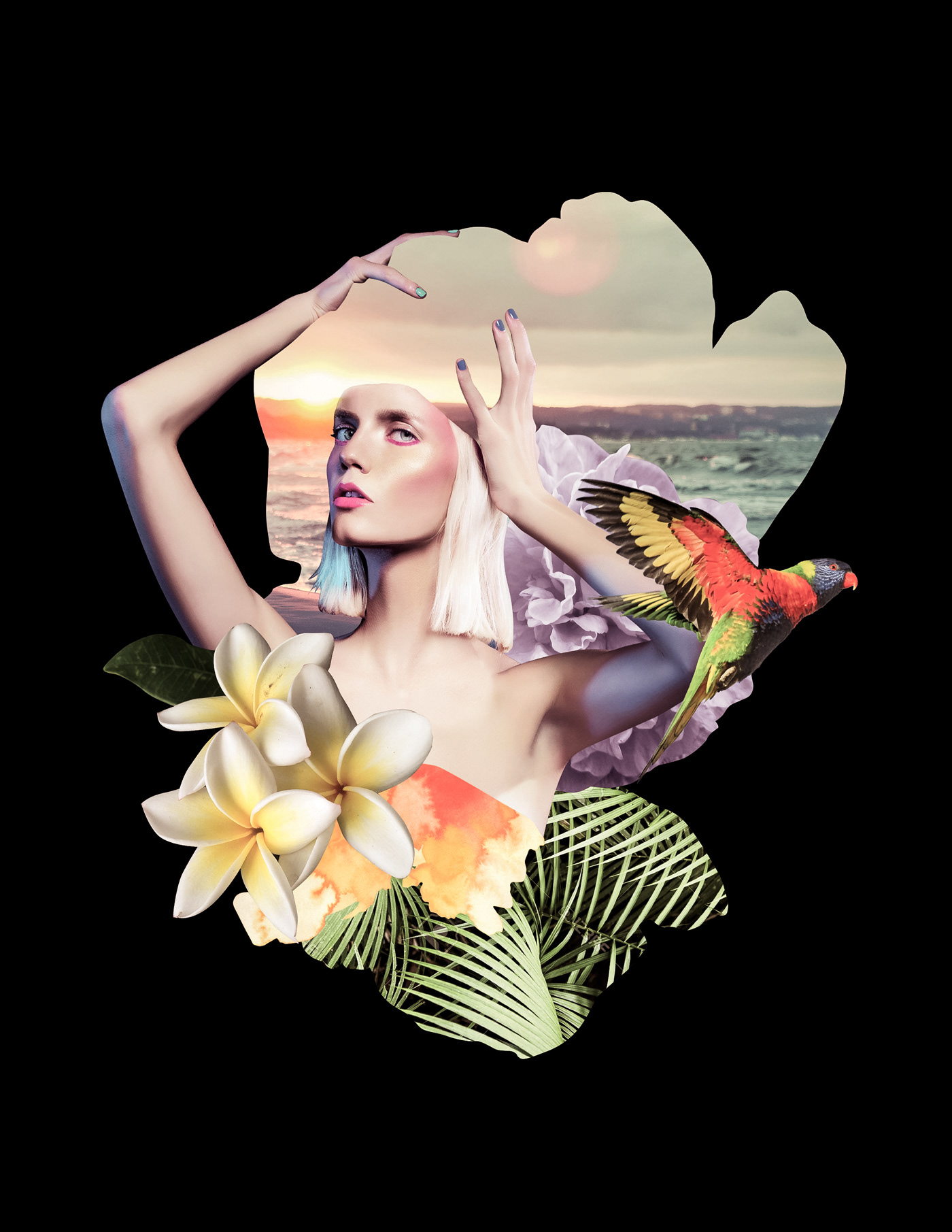 Brisbane1


'One address. Endless possibilities.'
Brand strategy, visual and verbal language, website and printed collateral.
World class apartments and amenity set amongst the flourishing South Bank in Brisbane city.
Inspired by arts, fine dining, entertainment, luscious flora and a sub-tropic lifestyle.
A re-brand was required to market R&F developments stunning 3 towers in Brisbane city, Brisbane 1. We were asked to define a brand that would encompass the very best Brisbane city has to offer focusing on arts, dining, entertainment, education and nature. The building itself provided a private getaway to residents that would be unmatched in the area, large scale resort style pools and verdant spaces synonymous to sub-tropic Queensland living.
We produced four key emotive titles which allowed us to unfold details specific to the key areas of interest
"Inhabit. Indulge. Experience. Discover.". Four coinciding collages were hand crafted to visually represent
exactly what Brisbane's South Bank has to offer, immersing our demographic into the vibrant and lively neighbourhood they had the opportunity to become a part of.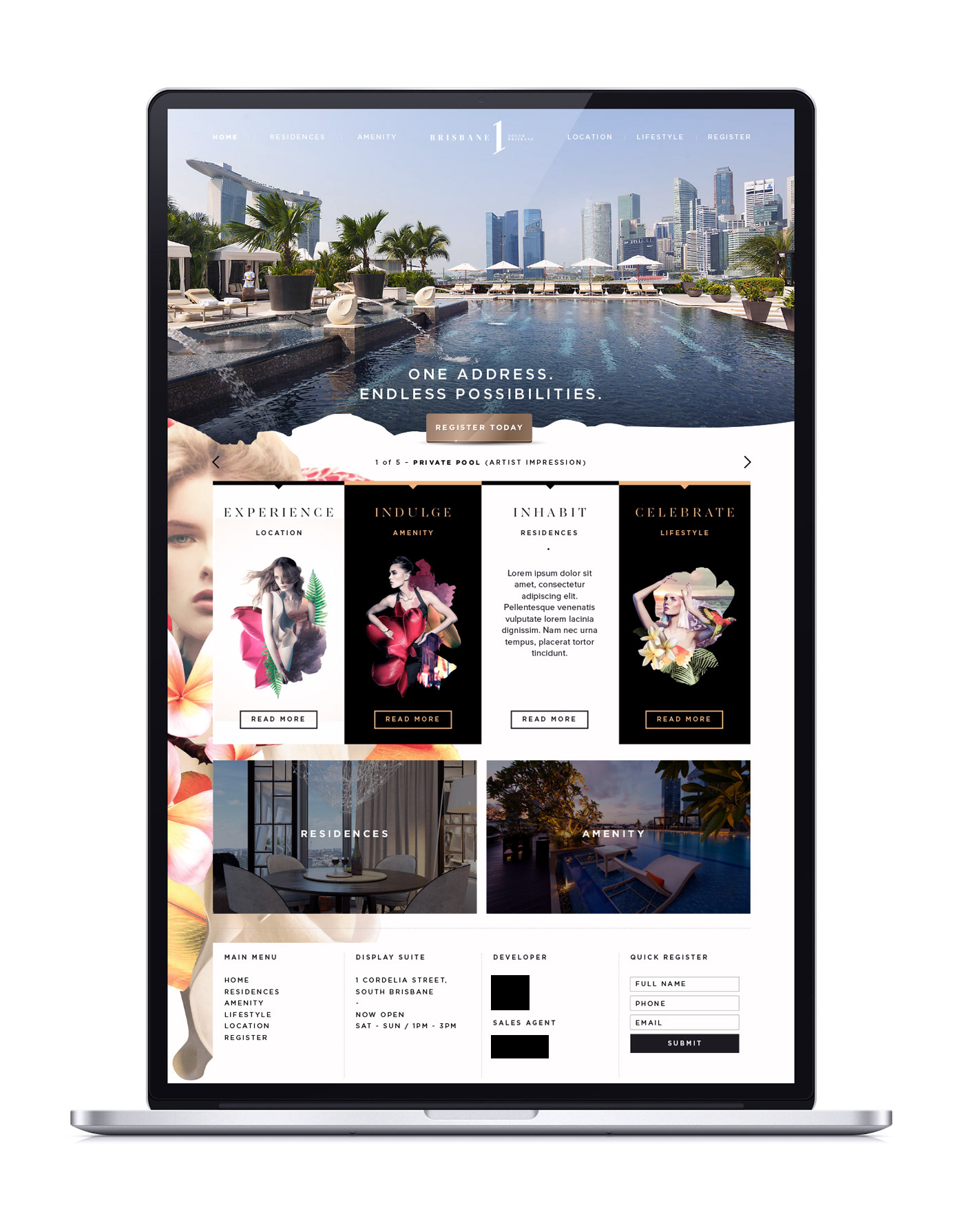 We treated the brand with the idea of resort style living in mind, rather than simply selling real estate.
The campaign adopted an almost tourism advertising look and feel, emphasising the advantageous
lifestyle   opportunity available in the ever gentrifying Brisbane city. Our eye catching, colourful collages
allowed us to approach the launch with a point of difference and air of intrigue into the market.